Palin Allegedly Referred "Extremely Dangerous Serial Criminals" for UA Jobs
"University of Alaska Fairbanks Administration and its Attorneys Look the Other Way"
© By J.P. Zenger Dec. 20, 2021,
for the Gold Bar Reporter, reporting on Fairbanks, Alaska
________________________________________________________________________________________________
The Gold Bar Reporter, reporting from Fairbanks Alaska "What we're talking about here is a modern-day Bonnie and Clyde couple – but far worse," said John Scannell, a nationally regarded attorney in the Ninth Circuit Court of Appeals.
The referenced couple, John Pennington, and his wife Crystal Hill Pennington (nee Berg), are nationally infamous for their crime sprees in Washington State and across the country over the course of decades.
The Pennington's "criminal Katrina," as insiders refer to their legacy and ongoing criminal activity, has and continues to occur at vast public expense. The cost of the Pennington's rampage includes the negligent homicide of 43 people, the rape and attempted murder of a five-year-old girl in Cowlitz County, WA, and hundreds of millions of dollars in theft and damage to public and private property.
"Given how much evidence about the Pennington's criminal activity is available with even a minimal background check – or for that matter that is publicly available on the internet with a couple of keystrokes – isn't a larger question, 'Who told University of Alaska staff to bypass employment screening requirements to knowingly expose students to dangerous serial criminals, and Alaska taxpayers to massive financial liability?'" said the famous appellate attorney who is known to rarely charge fees for his high-profile public interest work.
The answer to the "who" question, according to allegations by UAF insiders, is Sarah Palin and friends. Ms. Palin has personally known the Penningtons for nearly 20 years, since 2003. "Insiders allege that John Pennington first met Sarah Palin when he was fundraising for George Bush in 2003, and she was in charge of Alaska's piggy bank as Chair of the Alaska Oil and Gas Conservation Commission. Pennington used his fraudulently obtained position as Director of FEMA's Region 10 – which includes Alaska – after submitting completely false credentials to get the job, to gain access to Palin," said Journalist and Publisher Anne Block, J.D. "According to several sources, the Pennington's went to great and constant efforts to ingratiate themselves to Palin because of her access to an ocean of Alaska's money and her political and social connections to wealthy Republicans."
After being terminated by FEMA in 2004 for theft of federal money, John Pennington fraudulently became a self-described "professor," at Pierce College in Washington State. The Seattle Times was first to report on Pennington's fraudulent academic credentials purchased for a flat rate of fifteen hundred dollars. Ms. Block provided Pierce College's Chancellor, Michelle Johnson, their Human Resources Department, Legal Department, and the College's Board with extensive evidence of Pennington's falsified credentials and criminal history. No action was taken. She then published a story on her blog with links to criminal evidence. Nothing happened. Ms. Block, a J.D., journalist, meticulous researcher, and highly effective public advocate for decades, was mystified. "I've never seen this," she said. "I knew that there had to be a reason for Pennington's apparent invincibility. And there certainly is."
Although the administration and Board of Pierce College took no action after receiving hundreds of pages of evidence from Ms. Block, John Pennington then engaged in "extremely inappropriate behavior with both students and staff," which finally resulted in his termination, according to a concerned member of Pierce College's staff who contacted Ms. Block. The source also indicates that legal action against the college is now pending – precisely as Ms. Block had warned Pierce College's administration and legal counsel would occur.
"The Pennington's are walking tornados of human suffering, misery, and public financial liability," said attorney Scannell. "The most basic question is, how are the Pennington's getting away with all of this? People are automatically disqualified for government employment for any one of their crimes, and yet they have committed dozens of both state and federal crimes, year after year, all of which is publicly documented."
The answer, as Journalist and Publisher Ms. Block has carefully documented and concluded after both filing hundreds of public records requests and receiving testimony from dozens of insiders, is extortion. By extorting highly placed public officials with compromising pictures of sex acts, including those with underage victims of human trafficking, allegedly including Washington State's Attorney General, Bob Ferguson, Attorney G. Geoffrey Gibbs, Justice Marlin Applewick,  Judge Michael Scott, and several other public officials, Mr. Pennington has been able to have both his prosecution suppressed and his criminal records erased from the FBI's National Crime Information Center. "This really is Seattle's Epstein," said Ms. Block.
Crystal Hill Pennington's (Nee Berg) Crime Spree Spread Over Several States and a Term of Decades
__________________________________________________________________________________________________
"Crystal Hill Pennington's crimes are so vast and numerous, however, that even John Pennington's extortion leverage isn't powerful enough to clean up the metaphoric legal and criminal equivalent of the fallout from Chernobyl, Fukushima, and Three Mile Island combined," according to Journalist Ms. Block. "Crystal Hill has unsuccessfully attempted to evade authorities and accountability through several relocations across the country and name changes; engaged in politically targeted serial promiscuity with dozens of highly placed public officials including former Washington State Snohomish County Prosecutor Mark Roe and former Gold Bar Mayor Joe Beavers ( convicted felon), many of whom contracted Sexually Transmitted Diseases (STD) from her – according to Ms. Hill Pennington's own public emails; forged court documents; stole $200,000 from the City of Gold Bar; served time in county corrections after three convictions fraud, and falsified countless job applications. Regardless of her extensive criminal history, Crystal Hill Pennington has mysteriously gained employment in $100,000+ per year government jobs – all while somehow evading background checks at every juncture," said the award-winning reporter.
"This included a job with King County, Washington, until we filed public records requests and repeatedly proved that her employment application was completely falsified, at which point she was finally fired. Ms. Pennington then recently fled to Alaska, under the apparent belief that her serial criminal husband can once again extort and/or leverage jobs for both of them, which he has done," stated Ms. Block.
"We have solved the mystery as to how both John and Crystal Pennington continue to operate their confidence game," said Ms. Block. "John Pennington has been using both extortion leverage and calling in favors to get he and his wife Crystal Hill Pennington high paying public jobs, as well as to prevent people at those public agencies from performing background checks. This is exactly what is alleged to have happened with Sarah Palin and friends getting the Pennington's jobs at UAF, with insiders knowingly looking the other way about their seemingly endless criminal histories. Let me be clear, there people don't just have criminal records, it's more like a double jacket album."
"It will all come out in our investigation, in addition to the audits and investigations of several agencies we are filing with, by checking the call logs and emails of every public official involved, to determine who knew what, when, and yet allowed the Pennington's state employment, regardless of all the evidence of criminal activity UAF administration had of both John and Crystal Pennington," she stated. "We have filed public records requests on several public employees and are just getting started. None of us will stop until we find out which public officials, who are highly paid and trusted to protect public interest, have been aiding and abetting the continuation of their crime spree," said Attorney Scannell. "By helping the Penningtons, every person involved has been, and is, committing state and federal crimes. UA Administration and even their counsel have looked the other way. Shouldn't they be held accountable?"
"Crystal Hill Pennington is even trying to apply to the Alaska Bar for a law license, even though her 'credentials' from two online 'diploma mills,' Eastern Oregon and Mitchell Hamlin, are automatically disqualified by the American Bar Association's requirements for a valid law degree. And because of her criminal record, "the Alaska Bar has flagged her application for lying and inferred she has been disqualified from being a member of the Alaska Bar Association. Ever," Ms. Block emphatically stated.
Ms. Block is not the only journalist interested in the Penningtons, however. While major national and international media have become increasingly interested in the Gold Bar Reporter's "Seattle's Epstein" story over the past year, "more than ten" of the largest print and TV news venues in the nation have contacted Ms. Block and many of her witness informants within the past two weeks. "They are calling the story bigger than Epstein."
"This story is gaining momentum with the mass and force of an Alaskan glacier, and the fury of an avalanche," said Ms. Block.
"It looks like the careers of many Alaskan public officials are directly in its path."
#
_________________________________________________________________________________________________
____________________________________________________________________________________________________
This article and the series, and all articles on the Gold Bar Reporter, may be reprinted and published at no cost if approved by the Gold Bar Reporter, and original authorship and joint ownership of copyrights by J.P. Zenger and the Gold Bar Reporter are attributed. Please email GoldBarReporter@comcast.net with requests for reprint/republication.
_____________________________________________________________________________________________________________
SEATTLE'S EPSTEIN PART TWO
University of Alaska Fairbanks
Chancellor White Refuses to Fire
Serial Criminal John Edward Pennington
© By J.P. Zenger, Oct. 20, 2021
For the Gold Bar Reporter, reporting on Fairbanks Alaska
---
Chancellor White's Refusal to Fire Known Serial Criminal John Pennington
"Exposes Students to Imminent Danger, The University to Massive Financial
Liability and Loss of Federal Accreditation," According to a Legal Expert
Fairbanks, AK Oct. 20, 2021. "It just doesn't make sense," said the famous Ninth Circuit Appellate attorney John Scannell. "By refusing to fire John Pennington, the Chancellor is putting the life of every student at risk."
"I want to be very clear on what the implications are of John Pennington's presence at the University of Alaska," said the tireless public interest litigator, who is nationally recognized for his pro bono advocacy of civil rights. "The Chancellor is exposing the students to imminent danger, the university to massive financial liability and loss of federal accreditation," he said. "It's that simple."
"Isn't the larger question, 'How did John Edward Pennington Jr., a man with a false credentials, a history of negligent homicide of 43 people, federal credit card fraud, rape and attempted murder of a five year old child, serial child molestation, and extreme domestic violence get hired by the University of Alaska?'" said the federal attorney. "Shouldn't the Chancellor be thoroughly investigated by the Board of Regents, the Office of Governor, the Legislature, the State Auditor, the Alaska Education Foundation, and the Education Trust of Alaska?" asked the highly regarded litigator.
The Publisher of the Gold Bar Reporter, who has collected thousands of pages of evidence over a decade, agrees. "This is Seattle's Epstein," said legal scholar Anne Block, J.D. "He has been blackmailing high-ranking politicians for years with compromising pictures involving underage victims of human trafficking. Public officials include Court of Appeals Justice Marlin Applewick, Senator John Lovick, and Snohomish County Commissioner G. Geoffrey Gibbs, who remains on the bench regardless of his prior conviction of fraud by the Washington Attorney General's Office.
There is no way that John Pennington could be legitimately employed in any public interest capacity," said the Journalist and Publisher. "Any background check would have revealed a lifetime of criminal activity," she said.
"Every single email, every phone call, and every meeting of the Chancellor should be exhaustively examined to determine what political pressure or favoritism may have resulted in Pennington's hiring and the refusal to terminate Pennington's employment," said Ms. Block.
"The Chancellor is risking the health and safety of the students," she said. "The people of Alaska need to know why. Right now."
This is Part Two of the series "Seattle's Epstein," which now focus on the investigation of Chancellor White.
UPDATE: TAMPERING WITH JUSTICE
Many Public Officials in Lloyd's of London's RICO Network are Convicted Criminals
Criminals' Records in FBI National Crime Information Center Database Illegally Altered and Deleted
UPDATE Sept. 21, 2021. Openly corrupt attorney Amanda Froh is a central figure in the Washington State unit of Lloyd's of London's criminal RICO.
Froh routinely commits criminal acts on behalf of Attorney General Bob Ferguson, including tampering with public records requests and intentionally falsifying official statements for persons targeted for retaliation by the state – both state and federal crimes.
"The apple didn't fall far from the tree," said a Wenatchee attorney about Froh. "Her father, Thomas Warren, a former judge in Central Washington, was repeatedly reprimanded by the State Commission on Judicial Conduct for nearly a dozen counts of serious ethics violations," she said. "Warren was known to be openly racist, profane, and intoxicated with power. He was a tyrant. Just like his daughter, Amanda Froh." Warren was also well known to pay lip service to due process while denying access to justice to pro se litigants.
Froh, is in fact, an integral part of a massive criminal RICO, a component of which is involved in the theft of hundreds of millions in guardianship and estate fraud. As with many members of the Washington State RICO who assume public office, Amanda Froh is hiding in plain sight. RICO members, like other criminals, don't advertise their criminal activity, they assume positions of trust.
Everyone knows that child molesters become priests, Boy Scout leaders and schoolteachers. Sadists prey on the vulnerable – they become jail guards, judges, lawyers, cops, counselors, therapists, or work in nursing homes and hospitals. And RICO members like Amanda Froh become prosecutors, public attorneys, records officers, judges, and other positions of public trust – all to further their RICO. Froh is no different than any other major RICO criminal in public office.
When acting as a prosecutor of "elder abuse," Froh was able to appear to be doing her job by targeting individuals who were not part of the organized RICO. In reality, however, Amanda Froh is a critical member of the Washington State RICO for two important reasons:
First, Amanda Froh failed to prosecute any major guardianship and estate fraud involving her RICO collaborators, regardless of the thousands of pages of evidence presented to her office.
Second, in addition to the damage caused by Froh as a result of her knowing inaction against her RICO collaborators, as a former prosecutor with a close continuing working relationship with the RICOs' prosecutors and judges, she illegally packages fraudulent cases against innocent people targeted for retaliation by the RICO. Froh's knowing acts on behalf of the RICO also make possible extensive money laundering and federal tax evasion involving hundreds of millions of dollars.
Is there any criminal worse than one who wears the trappings and enjoys the prestige of public office, is highly paid from public taxes, and is entrusted with the literal power of life and death while actually furthering a criminal enterprise for personal gain? Compared to Amanda Froh, doesn't even a bank robber look like a champion of justice? Isn't she the ultimate con artist, pretending to represent public interest and the last line of defense, while doing more damage to society than any inner-city gang?
It is difficult to overstate the human devastation Froh's deliberate failure to act against the guardianship fraud her RICO members has caused. Entire families' estates stolen. Hard working people stripped of their legal rights, every penny, and forced into illegal guardianships with substandard care. Families destroyed. Suicides. And Amanda Froh looks the other way, both for personal gain and to aid the Washington State RICO that she occupies a central role in furthering. According to the law, Froh's role in the RICO has legally ended, however.
Brady v. Maryland established that police officers who impede due process rights are permanently disqualified to be further employed in any law enforcement capacity. Having committed multiple counts of intentional fraudulent misrepresentation to deny due process, under the Fourteenth Amendment of the Constitution which provides equal protection, Froh is now a "Brady Lawyer," and may not again be lawfully employed as a government prosecutor or lawyer in any capacity.
A former colleague of Froh – a forensic accountant – said "Without accountability, there can't be trust. Without trust, you can't have society." He's right. That's why the Gold Bar Reporter will be holding Amanda Froh accountable, regardless of how much time, effort, or cost is required. Froh has used her position and public trust to further a RICO enterprise, and is a disgrace to public office.
While Amanda Froh's role in the RICO may soon end, her responsibility for her criminal acts will not. In addition to the efforts of the Gold Bar Reporter, because of how we index, metatag, mirror, collocate, offshore, and archive our articles, for at least the next 1000 years the entire world will know who Amana Froh is. Just as the Framers of the Constitution and the First Amendment intended – but amplified by the internet far beyond their dreams.
As always, we have extensive and detailed documented evidence. We will continue to update this article and add links to a small sample of the direct evidence of Froh's criminal activities in the near future.
---
SEPT. 21, 2021. FOLLOW UP TO THE FROH SEGMENT OF "TAMPERING WITH JUSTICE"
Directly after the publication of this article, Amanda Froh and her RICO associates attempted but failed – again – to intimidate and harass legally recognized journalists at the Gold Bar Reporter by seeking to place an illegal involuntary 72-hour mental health hold on a GBR reporter without legal cause; find damaging information from universities GBR journalists are graduates of, in addition to several other criminal acts according to allegations of insider informants. The actions of Froh and her RICO associates underscores their demonstrated belief that they may ignore the Constitution, are immune from the law, and may violate their sworn duty as public officials. As always, their criminal retaliatory actions have again not only failed but have served to redouble our conviction and efforts to bring the RICO members to justice. Amanda Froh is now a central subject of the RICO series being published by the national and international multimedia press over the coming months.
---
SEPT. 6, 2021. FOLLOW UP TO THE FROH SEGMENT OF "TAMPERING WITH JUSTICE
---

Attorney in 'Good Standing', Harold Goldes, a convicted drug offender and an employee of the Washington State Attorney General's Office otherwise known as Department of Enterprise Service, was Placed by Lloyd's of London's Washington State's RICO Unit as a Washington State Public Records Officer. Contrary to Public Records laws, Mr. Goldes Routinely Destroys, Ignores, or Illegally Redacts Public Records in a Concerted Effort to Deny Targeted Persons Their Constitutional Right to Due Process Under Federal and State Law. Mr. Goldes Works at the Direction of State Attorney General Bob Ferguson.
____________________________________________________________________________________________________________________________
One more piece of Lloyd's of London's massive criminal fraud machine is now deconstructed. But first, a brief review of where things are.
The contributors to the Gold Bar Reporter (GBR), together with our supporters in legal academia and law practice, all await the inevitable tsunami of national and international press coverage of Lloyd's of London's global RICO over the next few months. Press luminaries assert it is the story of the century.
Yet in a textbook case of cognitive dissonance, Lloyd's and their Washington State RICO Co-Directors Peter King, CEO of the Association of Washington Cities, and also soon-to-be-unemployed RICO Co-Director Washington State Attorney General Bob Ferguson, seem to bury their heads in the sand in the hope that federal law enforcement will ignore their countless federal crimes.
Meanwhile, the GBR and our rapidly growing network continue to unravel ever more elements of Lloyd's vast global fraud and those who participate in it. One critical cog in the RICO machine is how Lloyd's is able to get so many people to commit crimes. Now we know – they systematically hire criminals.
But Lloyd's RICO network does not hire just any criminals. They hire convicted criminal attorneys like Harold Goldes. Disgraced public officials. Drug dealers. Crooked 'Brady' cops. Thieves. Fraudsters. Violent rapists. Child molesters. And at least one "person of interest" in a series of missing children cases, John Edward Pennington Jr., who also negligently killed 43 people.
How does one hire an army of criminals and put them in key positions of government – including government contracted lawyers and judicial positions? By finding criminals who are usually from outside the area where they are given jobs. Then deleting their criminal histories from the federal FBI NCIC database.
If you operate a criminal enterprise such as Lloyd's, of course you want to hire criminals – compromised people may be leveraged. A debate about the ethics of what they are told to do would be unlikely. As would be the limits of the crimes RICO recruits are willing to commit. The way they are leveraged is with both a carrot and a stick.
The stick, of course, being an implied or stated threat of the removal of their professional license, exposure of their crimes, restoring their criminal record on the federal FBI NCIC system, or ending the mountain of money, benefits, social status, and retirement pay. The carrot? Ever more state money and promotions.
How is the Lloyd's network able to alter, delete, or create false criminal histories in the federal NCIC database? Two ways: First, Lloyd's is owned by the U.K. government, and has given Lloyd's access to the Ministry of Defence (MOD) databases. MOD is linked to INTERPOL and U.S. federal databases.
The second way that the Lloyd's RICO network alters the NCIC database is with its Washington State affiliates. Affiliates include both staff members of RICO Co-Director Bob Ferguson's office of the AG, and contract attorneys called "Special Assistant Attorney Generals (SAAGs)" like Shannon Ragonasi and King County Superior Court Judge Michael Scott.
Both the AG staff and contract SAAG attorneys are given access codes by the AG to alter or delete criminal records in the federal NCIC database, and to create false criminal histories for people targeted for financial or political reasons. As always, we have the documentation from insiders and our own research.
In Snohomish County Washington, Sheriff Adam Fortney, unlawfully gave access to the FBI NCIC database to the contract law firm of Zachor Thomas. Some of our readers may remember Zachor Thomas as a key subject of ProPublica's story " An Unbelievable Story of Rape" documented the law firm of Zachor Thomas harassment and malicious prosecution of a young woman was charged with the crime of filing a false criminal complaint AFTER SHE WAS RAPED – regardless of objectively verifiable medical evidence. Not one single police officer from the City of Lynnwood Washington who, with the assistance of Zachor Thomas, falsely CRIMINALLY charged her with filing a frivolous complaint, were ever disciplined or fired. Lloyds of London paid the victim a pittance only after extensive litigation. Netflix ran a mini-serious regarding Zachor Thomas's crimes against the rape victim. ProPublica won a Pulitzer for its coverage of what is considered one of the worst cases of injustice in the history of Washington State. Again, not one public official or lawyer at Zachor Thomas has yet been brought to justice.
Why has the federal government not arrested them all? Have faith. Reporters from the world of insurance industry journalism are in regular contact with the GBR and believe the series on Lloyd's RICO will result in liability exposure of at least tens of billions and dissolve Lloyd's and their syndicates. And many arrests.
The history of business proves that no one is too big to fail.
Lloyd's is next, say the experts.
The Directors of Lloyd's Global RICO Enterprise
Carry Bond Co-Directs Lloyd's of London U.S. RICO Division from New York City
Peter King, Association of Washington Cities, Co-Directors of Lloyd's
Washington State RICO Network
WA AG Bob Ferguson
A Few Members of Lloyd's Washington State's RICO Network
John Pennington Committed Negligent Homicide which caused the deaths of 43 people; fraudulently used federal government credit cards; forged court documents; raped and attempted to murder a five-year-old girl in Cowlitz County, WA; sexually assaulted a public employee in Snohomish County, WA; has a long history of extreme domestic violence; is a serial child molester across several states; is currently a "person of interest" as a serial murderer across the U.S. and Canada; and falsified his academic credentials to gain past employment with the federal government and current employment with the state of Washington at Pierce College and Overlake Hospital. The Lloyd's network has ensured that he has no criminal record. His resume currently earns Mr. Pennington over $250,000 per year plus benefits at taxpayer expense.
Ricardo Salazar Martinez, Us Federal Court Judge Seattle
Seattle US Federal Judge Martinez Engaged in Ex Parte Communication with Joseph Genster (Special AG for WA State) Purposes of Fixing a case in favor of the Washington State Attorney Generals Office. Seattle US Federal Judges Martinez and Richard A Jones also receive a Washington State Attorney General paycheck from Washington State Public Retirement System (PERs) and failed to disclose their pecuniary interest with Washington State Attorney General's Office on hundreds of cases where Washington Attorney Generals like Nicholas Brown and Brian Moran were the US attorney who files criminal charges. Brian Moran while serving as the US Attorney for Western Washington received documents from Veterans that Washington State attorneys were stealing from elderly clients. When asked to bring criminal charges against high ranking members of the Washington State Bar Association US attorney Brian Moran responded by saying " I cannot, I have a conflict of interest." Brian Moran was a Special Attorney General for Washington State. Nicholas Brown was also a Special Attorney General for Washington State while employed with Pacifica Law Group.
* Shannon Ragonesi, a constructively disbarred forced to resign from NY Bar after caught destroying documents
Ann Marie Soto, a convicted criminal from Toledo Ohio, falsely stated to the US Supreme Court in her application that she did not have a criminal history. Ethics complaints are being pursued with the US Supreme Court Ethics Board.
Harlan Stientjes has a Long History of Directing Retaliation Against People Targeted by the Washington State RICO for the Association of Washington Cities and the Office of Attorney General, and of Concealing the Crimes of Pedophiles
Judge Marybeth Dingledy, a former King County Special Assistant Prosecutor, and now Snohomish County Superior Court Judge, was convicted of a DUI and served a light sentence because she worked for King County Prosecutor's Office who prosecuted her for DUI.
Advocates in Snohomish County claim that Ms. Dingledy has a serious drug addiction to meth.
*Minor Correction: Shannon Ragonesi was forced to resign from NY Bar after unethical conduct claims were filed
__________________________________________________________________________________________________________________________
Six Seattle Police Officers who Participated in Attempting to Overthrow the will of the voters, still remain on Seattle's welfare system
On January 2, 2021, six Seattle Police Officers participated in violent protests, most were Pro Trump White Supremacists'. Purpose was to overthrow the US Congress. Permit 21-0274 granted a permit to Pro-Trump Protesters the right to march on the National Mall In Washington D.C., but the Permit did not grant anyone the right to storm, siege the US Capital, threaten, kill or harm police officers, or even breach the concrete barriers surrounding the US Capital.
But that's exactly what Pro Trump Rally supporters did on January 6, 2021. What would the outcome be if Black Lives Matter protestors, who were African American Seattle Police Officers, committed the same treasonous acts against our government? Would those same police officers still have a job?
Since the Pro Trump Rally, 500 plus people have been arrested for illegally breaching the terms of the Permit 21-0274. Peaceful protests pursuant to the First Amendment is what makes a America great. But destroying public property and assaulting police officers is far from protected first amendment activity. Approximately 500 people have been arrested, ranging from arrests for destruction of public property to assaulting police officers. Many Pro Trumpsters were out right vulgar, one even defecated on Senator Pelosi's desk, and in our opinion amounted to treason.
The Guardian US reported on how white supremist who closely align themselves with Adolf Hitler like tactics supported by Donald Trump and many of his followers have infiltrated our police departments nationwide. US Federal District Court Judge Robart recognized the problem specifically in the City of Seattle police department by issuing a consent decree after the City of Seattle police officers stalked and harassed minorities while on patrol.
Judge Robart's consent decree has been in effect since 2012. Robart said " I am hearing a lot of words. But I don't measure progress by words. I measure it by action." Since 2012 when Robart's court began monitoring civil rights violations committed with several City of Seattle police officers, his order has had little effect in riding our communities of Brady Cops and White Supremacists inside police departments.
This brings us to the lead story on six Seattle Police Officers who area alleged to have "breached" the terms of the Pro Trump Rally Permit on January 6, 2021, when they entered the US Capital Building which was surrounded by concrete barriers.
About one month ago, DIVESTSPD released the names of all six Seattle police officers. After receiving responses to public records requests for all six police officers from the City of Seattle stating that they cannot release the employee files for Seattle Officers Scott Bach, Shaub Briskey, Jacob Briskey, Caitlan Rochelle, Alexzander Everett, Jason Marchoine, and Michael Settle, we feel confident that DIVEST SPD's report on the names of the six police officers is correct, and the Gold Bar Reporter's editorial Board decided to publish.
The Gold Bar Reporter requested the followers records for all Seattle police officers,
Pursuant to RCW 42.56, please provide me with all cell phones records for Scott Bach. Specifically, I am asking for is all bills with call logs from the actual cell phone company for any cell phone Scott Bach, Shaub Briskey, Jacob Briskey, Jason Marchione, and Michael Settle, used from November 1, 2020 to March 1, 2021.
AND
All text messages sent to or by any of the officers above during the same time frame.
---
The City of Seattle's response was,


The purpose of this communication is to provide a status update regarding your request.

The Seattle Police Department needs additional time to respond to your request due to the following:

The requested records continue to be the subject of ongoing litigation and there is currently still a Court Order in place barring their release. The Court Order preventing release of the requested records has been extended while the appeal is ongoing. The Court of Appeals case number is 82430-9-I.

For that reason, at this time, we anticipate having a response or a status update to you on or about 8/20/2021.

Thank you,
Tara Collings
---
To the City of Settle to unlawfully claim that releasing cell phone bills of any police officer violate any court order as the court order only stated that the City could not release the names of any officers. What happens when the names are already public? We can tell you that a lawsuit will be filed against the City of Seattle for violating our rights to access public records.
Just as the Washington Post published the Pentagon Papers, the names of six Seattle Officers, who four out of the six are Brady Cops, are not private so long as they remain on the taxpayers payroll or as we say " the City of Seattle's welfare system."
---
GAME OVER, Lloyds of London, a United Kingdom Government Owned Company, Fraud Exposed in US Markets
---
Melvin Banford, John Neal, Derek Harrold, Steve Harris and Matt Rothnie
Above, key players within Lloyds of London's Commercial, sued for Racketeering (RICO) and fixing US markets in the delivery of insurance and legal services throughout the United States.
May 12, 20201 UPDATES TO "GAME OVER"
POLITICAL EXPERTS PREDICT ALLAN COPSEY AND NOAH PURCELL'S INVOLVMENT IN BOB FERGUSON'S RICO WILL BE THE FOCUS OF GLOBAL PRESS COVERAGE AND END THEIR CAREERS
______________________________________________________________________________________________________________________________
OPENLY CORRUPT PRIVATE AND PUBLIC ATTORNEYS REPRESENTING THE STATE OF WASHINGTON ON BEHALF OF A PRIVATE ASSOCIATION, NOT JUST ACTING AS LITIGATORS, THEY ARE NOW AN INTEGRAL PART OF THE FRAUD ACCORDING TO LAW PROFESSORS
As Washington State Attorney General Bob Ferguson and Association of Washington Cities CEO Peter King's Lloyd's of London affiliated snowball of fraud quickly becomes an avalanche landing at the foot of the 9th Circuit and the press in Block v. WSBA, our case is taking an interesting and unexpected turn.
Interest by both the media and legal academics has been non-stop since our article "Seattle's Epstein." While we expected this to occur eventually, what we didn't expect is the attention of the press and academic community to include federal judges, the Ninth Circuit Court, and both public and private attorneys as central elements of the story.
The increasing attention on the judges and the Ninth Circuit was referenced in our last update of May 12, 2021. What is new since that update are consistent comments by several law professors and law journalists that both public and private attorneys have clearly crossed the line from representing a RICO enterprise to being participants in the RICO enterprise.
In knowingly violating the law and knowingly representing both state and private clients actively operating a RICO, the openly corrupt attorneys are not only subject to personal liability and loss of their licenses to practice, but they are also subject to criminal penalties according to the academics. There are four main reasons why they have crossed the line, they indicate:
1) The State Constitution. Article VIII Section 7 stipulates that the state cannot give or loan money to a private association, which the Washington State Supreme Court defined the Washington State Bar as on February 12, 2021. The state has illegally spent tens of millions of dollars to provide free counsel for the bar.
2) The Federal Constitution. The Fifth Amendment of the Federal Constitution stipulates the right of due process. After being ordered by the Federal District Court to file no further actions in Block v. WSBA, The defense attorneys are illegally filing motions for the purpose of denial of due process, and are in violation of Section 1983 of the Civil Rights Act by acting under color of law.
3) The Court Record. Each and every attorney has read the court record and is aware of how the Lloyd's /Washington State RICO controlled by Bob Ferguson and Peter King of the Association of Washington Cities operates.
4) Duties Resulting from Knowledge of Criminal Activity. The implication of this knowledge is that every attorney has a duty under RPC 1.6 "to prevent the client from committing a crime or fraud that is reasonably certain to result in substantial injury to the financial interests or property of another and in furtherance of which the client has used or is using the lawyer's services." Further the lawyer must then reveal information to "prevent, mitigate or rectify" that injury. Rule 1.2 prohibits a lawyer from counseling or assisting the client in conduct the lawyer knows is criminal or fraudulent. Rule 1.4 requires a lawyer to disclose material facts to avoid assisting a cli­ent's crime or fraud," based on the State Supreme Court's Hamilton decision. Rule 3.3 requires a lawyer representing a client in an adjudicative proceeding who "knows that a person intends to engage in, is engaging in or has engaged in criminal or fraudulent conduct related to the proceeding" to "take reasonable remedial measures, including, if necessary, disclosure to the tribunal." And finally, Rule 8.3 directs a lawyer who knows that another lawyer or a judge has engaged in misconduct raising a "substantial question" about honesty or fitness to inform an "appropriate authority." The Supreme Court established that attorney-client confidentiality is not applicable where there is knowledge of criminal conduct. Several federal court rules are in violation as well, which we shall cite shortly.
Bottom line: no matter what their openly corrupt bosses like Leslie Seffren, who is currently under investigation for decades of guardianship fraud, child trafficking for insiders from Washington State including King County Superior Court Judge Johanna Bender and her girlfriend were able to steal a child with the help of the AG's Office.
Can the openly corrupt attorneys acting to further the Lloyd's/Washington State RICO, such as Allan Copsey, Noah Purcell, Anne Egeler, Kera Heintz, Megan Lin, Cassie Castillo, and Leslie Seffren who appear to be relying on their corrupt network to fix cases and to control the press?
We shall see soon enough!
_________________________________________________________________________________________________
Lloyds of London, criminal racketeering, assisted by Washington State's Attorney General, exposed in public records
Leslie Seffren, the openly corrupt lead counsel for a Washington State/Lloyd's of London affiliated national Racketeering Enterprise (RICO), is illegally directing millions of dollars of state funds and 15 attorneys to provide legal representation for a court-defined private agency, the Washington State Bar Association (WSBA), in Block v WSBA, now pending before the US Court of Appeals for the 9th Circuit.
In violation of state ethics law RCW 42.52.03, Leslie Seffren owns and operates the real estate development firm, CLP Development Inc., while receiving a paycheck from the Washington State Attorney General's Office. An extensive investigation is in process of her alleged collusion in dozens of guardianship fraud and child trafficking cases over decades when she was employed by the Washington State Department of Social and Health Services. According to a source, the investigation also includes allegations that Ms. Seffren has also been involved in millions of dollars of money laundering and tax evasion in relation to the guardianship fraud and child trafficking.
CORRUPT ATTORNEYS LED BY "SPECIAL ASSISTANT ATTORNEY GENERAL" LESLIE SEFREN CONTINUE TO FILE DOCUMENTS BLOCK V. WSBA BEFORE THE 9th CIRCUIT WITH NO LEGAL STANDING! MEDIA INTEREST NOW FOCUSED ON BOTH FEDERAL DISTRICT JUDGES AND THE NINTH CIRCUIT!
Regardless of national and international media inquiries as the RICO members are now aware, regardless of the imminent global news coverage of our cases and Lloyd's RICO, regardless of thousands of pages of evidence of state and federal crimes by public officials including judges that will be linked to the news stories, the openly corrupt attorneys representing the Washington Bar and the judiciary are becoming increasingly obvious and brazen in furthering the Lloyd's/Washington State RICO co-directed by Bob Ferguson and Peter King.
The implication of the open corruption for both legal academics and the international media is: "why is the Ninth Circuit letting this happen?" Indeed, the focus of one entire aspect of the story of Lloyd's RICO operating in Washington State is now shifting focus on to the Ninth Circuit. The questions are the same from every law professor and every journalist: "how is it possible that the Ninth Circuit is allowing openly corrupt attorneys who have been ordered by Federal District Court to cease and desist from further filings, who have no standing in a case continue to illegally file motions contrary to a federal court order?"
It is a good question, and it is a question that demands clear and rationally based answers. It looks like the Ninth Circuit is now becoming part of the story. It is a story that has been in development for the past two years. Initially the challenge for the media was the complexity of the story, as well as Trump and COVID-19 dominating the news. No more.
We are very pleased that the story is referred to by mainstream national and international media as the single biggest ongoing news story in the national for years to come – "The other Washington's Watergate" as they say!
GAME OVER!!!
---
Seattle, WA USA April 26, 2021. The Gold Bar Reporter is pleased to announce national multimedia press coverage of our work, including in-depth mainstream media reporting on our recent cases in the Ninth Circuit with links to all court documents.
For the first time in 13 years, the public corruption discovered by the Gold Bar Reporter will be the subject of national and international news. The series exposes the tens of millions of dollars of Washington State taxpayer dollars spent by the state in increasingly desperate efforts and legal chicanery to deny our right to due process – and to conceal the RICO directed by Lloyd's of London.
Dozens of prominent law school professors across the country continue to closely follow our cases. We gratefully acknowledge their generous support, encouragement, and introductions to major media. Without it, we would have been far less likely to gain the interest of several members of the press to help us continue to assert our right to legitimate due process and expose a massive RICO network.
Here in Washington State, Lloyds of London syndicates, insure the judges, the public defenders, the Washington State Bar Association, the Washington State agency employees, the private law firms that defend agency employees, WA Judicial Ethics Commission, the Washington State Auditor, Washington State's Police Union, the Washington State Supreme Court and the WA Court of Appeals, and non-profit government owned and operated groups like Dawson Place and Victim Support Services.
By pooling the judicial officers together, Lloyds of London syndicates like Association of Washington Counties and Cities can assure convictions and cover up liability
Evidence Suggests that David Sansom, Chief Risk Officer of Lloyd's of London Co-Directs One of the Largest Criminal Enterprises in History
The series features senior management of Lloyds, both in the U.S. and the U.K., including John Neal, CEO, David Sansom, Chief Risk Officer and Peter Spires, General Counsel; U.S. Head of Claims Carey Bond; Peter King of AWC; Washington State Attorney General Bob Ferguson; Federal Judges including Ricardo aka 'RICO' Salazar Martinez, Richard Jones, and more than a dozen other openly corrupt state judges.
Evidence Suggests that Peter Spires, General Counsel of Lloyd's of London, a Direct Participant in One of the Largest Criminal Enterprises in History
Over the past 13 years, the Gold Bar Reporter – with dozens of others targeted by the RICO jointly operated by Lloyd's of London, AWC and the Washington State AG – have worked tirelessly to assert our right to live under the rule of law. We have filed hundreds of public records requests, most of which have been illegally redacted, denied, destroyed, or altered.
All of us have paid a high price for our efforts to oppose public corruption. We have seen friends illegally lose homes, income, Bar licenses, professionals made homeless, the denial of our most basic Constitutional rights, our reputations and futures damaged or destroyed, suicides, untimely deaths, families and relationships ruined, children taken, and false accusations and imprisonment.
All in retaliation for our individual and collective efforts to assert our right to due process. All in the name of greed by people entrusted with public office, intoxicated with power and empowered by their false conviction in their invincibility. Our only crime: to expose openly corrupt public officials who take great offense at anyone challenging their perceived fiefdoms.
Cary Bond, U.S. Head of Claims for Lloyd's of London Co-Directs One of the Largest Criminal Enterprises in U.S. History
This fraud has been operated by a relatively small number of corrupt public officials including judges, whose greed and arrogance exposed the global fraud operated by Lloyd's of London and its associates. The considerable length of time that it took us to expose the fraud relates to its complexity. For the first several years, we had no idea of the existence and scope of the fraud, what the network consisted of, and who was hiding behind the curtain. The individual pieces didn't make sense, and seemed like "conspiracy theories." As a result of constant effort, this is no longer the case.
We gradually pieced together the evidence, posting it on the GBR. People began to tell us their individual experiences as targets of the RICO. The same public officials' names continued to appear. We filed more public records requests. Insiders came forward after witnessing their 'public servant' coworkers and bosses destroying innocent lives and laughing about it. They gave us inside evidence – documentation and more names. From that information, we were able to file more records requests until a clear picture emerged as to how the RICO works.
Bob Ferguson Co-Director of Instituting Lloyds of London's racketeering plan here in Washington State
Before deconstructing the RICO, the story was hard to explain to others, and the pieces of it that we did understand were seen by those who had not been directly effected as – literally – unbelievable. After dozens of phone calls and hundreds of emails to local and regional press, only tiny pieces of the puzzle were reported on, regardless of the documentation we presented. Just two years ago, several of us began to reach out to the national press. Again, after countless calls and emails, regardless of the documentation we presented, we seemed to be getting little interest.
We were wrong. As the RICO members are now aware, several members of the national and international press have been piecing their stories together. They began to collaborate and share notes. Then our story, "Seattle's Epstein" broke, and dozens of national and international journalists have been reviewing our evidence non-stop for the past six months. They have been interviewing us, and we have been providing them with witnesses willing to go on the record as well as new and unpublished documentation provided by insiders.
Peter King, CEO of the Association of Washington Cities, a Lloyds of London syndicate operating in the state of Washington Co-Directs the Largest Fraud in Washington State History
The RICO members are beginning to run. They are holding emergency meetings across the state, the nation, and the U.K. They are quitting their jobs, selling properties, moving their money, and desperately trying to destroy evidence and intimidate witnesses, all of which is now futile. In their arrogance, they have left a massive trail of evidence. The story and the facts now have a life of their own, as the avalanche of evidence is about to be published around the world. The game is over.
We want to thank all of the courageous insiders who have risked their jobs and their careers to provide us with invaluable evidence. While most people talk about peace, love and justice and engage in endless handwringing, the insiders practiced their beliefs. "All that is necessary for evil to exist is for good people to do nothing." The insiders did something – in a big way that will change the world for the better.
We are grateful to the dozens of people in the legal academic community for ongoing advice and encouragement, and as mentioned, the many introductions to major press and wire services. Without that support, we would likely not – finally – be collaboratively exposing the RICO to a global readership.
And we are grateful for the sacrifices made by the Framers of our Constitution, who gave us the framework of solutions for what they saw as the most basic challenge to the human experience – the tendency of people to abuse power. Ironically, to address the tyranny of the British who denied us the right to live under the rule of law.
The framework of the Constitution consists of two basic parts: proactive and 'postmortem' solutions. As we all know, the proactive solutions – the separation of powers – attempts to create checks and balances between the branches.
But the Framers knew that corruption would still exist. That people in government would sometimes fail us. This is why they created the 'postmortem' solutions – essentially, the right to publicly expose corruption when all else failed.
The postmortem solutions are our most important rights: the right of free assembly as we see with the George Floyd and related cases, the right of free speech, and the right of free press. All tools that the Constitution provides us to expose public corruption.
They are tools and remedies that the public, including every person concerned with the root issues of injustice, may now use to focus on Lloyd's of London as the root cause of public corruption.
The press coverage will redirect the public's attention from the symptoms of the problem, including police, prosecutorial, and judicial misconduct, to the way Lloyd's and its RICO members have rigged the legal system in the United States and allowed the abuse of power to occur.
Specifically, the public's attention will be focused on the individuals who have been operating the RICO, who they are, what they have done, and how they have done it. It is presumed that every remedy the Framers have provided, public assembly, free speech and free press will be focused on those individuals until they are brought to justice.
And it is about to work in this case, according to our new friends in the international media. Even our adversaries, the RICO members, should be pleased: their progeny will have the right to live under the rule of law.
All thanks to our fourth branch of government, the 'Fourth Estate.'
______________________________________________________________________________________________________________________________
Keating, Bucklin, McCormack, Inc., P.S, fraud, forgery, false filings, perjury, racketeering, and constructively disbarred from NY State and admitted to practice law in Washington State
Attorney Shannon Ragonesi, an attorney at Keating, Bucklin & McCormack, Inc., P.S, was constructively disbarred from the State of New York (NY). In New York, unlike Washington State Bar Association, is operated by NY State's Board of Examiners, a state licensing agency. With no surprise, Ms. Ragonesi was a dear friend of Attorney General Bob Ferguson while they both attended NY Law School; and both participated in the helping the Catholic Church cover up hundreds of sexual abuse cases here in the Pacific Northwest.
When a complainant files a bar complaint in NY State, the lawyer is giving a copy of the complaint and a copy is filed with the State of NY's Judiciary Here in Washington State, when a person files a Washington State Bar Association complaint, such complaints are filed with an alleged private association.
Using the word "alleged" means "not proven." In the case of the Washington State Bar Association, we discovered many important "agency" features through various public records requests to the Washington State Attorney General's Office, (1) the Washington Attorney General is illegally running the private Washington State Bar Association's Continuing Legal Education classes,, (2) the Washington Attorney General is illegally hosting the Washington State Bar Association's email server, (3) the Washington Attorney General is illegally providing free rent to the Washington State Bar Association at two publicly owned buildings, one in Olympia and one in Seattle on 4th Ave, (4) the Washington Attorney General is illegally funneling millions of public money to several law firms that defend the Washington State Bar Association such as Pacifica Law Group, Keating Buckling and McCormack ( and NY disbarred attorney Shannon Ragonesi), Kenyon Disend PLLC, and Gordon Rees, (5) illegally using the AG's the Department of Enterprise Services to provide legal services to the Washington State Bar Association, and (6) the Washington State Bar Association is stealing public money from the Washington State Public Retirement System (PERS). Even US Federal District Court Judges like Ricardo Martinez and Richard A Jones are collecting a state retirement check from the taxpayers of Washington State via our PERs program.
If the Washington State Bar Association is not a public agency, then why are the taxpayers of Washington State allowing Washington State Bar employees Doug Ende, Kara Ralph, Felice Congalton, Scott Busby, and Allison Sato collecting a state taxpayer paid retirement? Is this a welfare program given to alleged private associations such as the Washington State Bar Association?
Shannon Ragonesi, after being constructively disbarred from NY State, she called a good friend of hers here in Washington State, Bob Ferguson, who personally authorized Shannon Ragonesi to commit the same crimes against taxpayers as she did in NY State. Ms. Ragonesi's crimes include false court filings, perjury, harassment of public records requesters, forgery, fraud, theft of public money including Paycheck Protection Program funds, and defamation. But she had a lot of help from other Special Assistant Attorney Generals like King County Superior Court and SAAG Judges such as Michael Scott ( Hillis Clarke, Martin and Peterson), Jim Rogers (SAAG Fox Rothchilds), Julie Spector (SAAG Lane & Powell), and Joseph Genster ( SAAG Hillis Clarke, Martin & Peterson).
Here's the Washington State Attorney General's Office case fixing scam works. SAAGs like disbarred NY State Attorney Shannon Ragonesi are paid millions via a fraudulent scam titled the Special Attorney General contracts. Here in Washington State our Constitution limits the Attorney General to only two functions, Consumer Protection and Elderly abuse. Other than hose two powers, our State Constitution strictly prohibits the Attorney General from policing for any other issues. Therefore, any spending for so called SAAG programs, according to our legal counsel is "fraud" and meets the level of dishonest services to implicate racketeering charges according to our legal counsel.
The Washington State Attorney General makes all judicial appointments. Since Bob Ferguson has been in office, the only judicial appointments that Governor Jay Inslee has made are SAAGs or agency employees. Sadly, the Governor simply rubber stamps the request regardless of whether or not there have been any unethical charges lodged against the appointees like there has been against Judge Michael Scott ( sex abuse allegations).
Since Governor Inslee has been in office, we could find only one judicial appointment in the whole state that was not financially benefiting from a SAAG on contract with the Washington State Attorney General's Office to provide a legal defense to public agencies. This means when a person is charged with a crime, or perhaps brings a lawsuit for access to public records, the agency, as was the case in Gold Bar Washington, is defended 100 % by the Washington State Attorney General's contractors also known as SAAGs, and Judges like Michael Scott ( King County), Marybeth Dingledy (former employee of King County Prosecutors Office and the City of Everett), Bruce Weiss (labeled a SAAG by AG's list), Cindy Larsen (labeled a SAAG by AG's list),, Julie Spector (SAAG law firm at Lane & Powell), and Jim Rogers ( King County SAAG while employed at Fox Rothchild) hear and decide your case. This in spite of the fact that the Washington Court of Appeals Div. I held in Ann Gonzales v WA State that a SAAG attorney cannot be have a SAAG Judge hear and decide any part of their case, or in the words of the Gonzales Court, the right to a fair and impartial judge is constitutional right . . . if a judge was a SAAG, and the Defense counsel was SAAG, disclosure isn't enough, a judge must recuse themselves from the cases."
If having a SAAG Judge hearing and deciding cases involving other attorneys such as SAAG law firms like Keating, Buckling and McCormack, or worse, US Federal District Court Judge Richard Jones, Ronald Leighton, Benjamin Settles, and Ricardo Martinez ( all SAAGs while employed with WA State), is this not case fixing at the highest level in the state? In Block v WSBA et al ,S Federal District Court Judge Ricardo Martinez, and local Snohomish County District Court Judge Douglas Fair, we obtained telephone records from SAAG attorney, Special Snohomish County Deputy Prosecutor at Hillis Clarke, Martin & Peterson confirming beyond any doubt that Snohomish County Deputy Prosecuting Attorney (SAP/SAAG) Joseph Genster openly engaged in exparte communication via public telephone records with judges.
In Block v Gold Bar, SAAG/SAP Shannon Ragonesi openly brags of her case fixing scam using King County Superior Court Judge ( also a SAAG at Hillis Clarke Martin & Peterson) Michael Scott to criminally harass public requesters from filing lawsuits for access to public records. A case the US Court of Appeals 9th Circuit just agreed hear argument in in Block v WSBA et al, and answer whether a federal judge, who was a SAAG, as US Federal Court Judge Ricardo Martinez, Benjamin Settles, Ronald Leighton, and Richard A Jones were while employed under Washington State's Risk Management scam, hear and decide cases when SAAGs Gordon Rees, Leslie Seffren and Shannon Ragonesi are representing the defendants?
According to our legal counsel, under Ann Gonzales v Washington State, our state courts have already held that a SAAG Judge cannot hear nor sit on a case when any litigant is being represented by another SAAG like Ragonesi ( Keating, Buckling and McCormack), and that recusal was mandatory to preserve a litigant's constitutional right to a fair and impartial judge. Common sense tell us that one does not need a law degree to understand that a judge who had pecuniary relationships with defendants counsel cannot hear and decide cases involving their contractors.
Sadly, NY State Bar allowed Shannon Ragonesi to resign instead of officially being disbarred for forgery, false filings, and perjury. Now, thanks to Washington State AG Bob Ferguson, Washingtonians are experiencing the same threats to life, liberty and property, forgery, false court statements and filings, and harassment from SAAG Ms. Ragonesi that NY residents experienced that caused the NY Bar to restrict her from ever practicing law in NY State.
Gold Bar's Mayor William Clem said when speaking of the Washington State Attorney Generals Office said " those people who are threatening you Anne are now threatening me."
Here in Washington State, we have convicted criminals running our risk management system all the way from Jolly Ol England.
Comment from our reader:
This law firm is as fraudulent as they come. They tried to sue me for thousands of dollars for pictures used on my web site. All of my pictures were either purchased on-line from "Clip-Art" or were taken with my own camera. They put me thru "HELL" with their " letters of intimidation". The case was finally dropped. They should all be jailed for the rest of their lives.
______________________________________________________________________________________________________________________________
Claims of "Nigerian Fraud" Questioned as Cause of Record Losses
Part Two of Five – By The Gold Bar Reporter
Former Washington State Employment Security Commissioner LeVine (R) is Responsible For the Largest Loss from Fraud in her State's History. She is Alleged to Have Actively Engaged in a Coverup of Massive Internal Fraud and Negligence.
Seattle, Washington State Feb. 12, 2021. When Sage Wilson of Working Washington heard former State Employment Security (ESD) Department Commissioner LeVine – and current National Employment Security appointee – quote a $650 million dollar loss from 'Nigerian' fraud while claiming not to know how many claims the losses related to, the red flags went up.
"How can anyone give a loss figure without knowing the number of claims involved? Something's really wrong here," he said. Other state's employment security departments that have released dollar figures from fraud, in fact, have also released the number of associated false claims. "How can you know one without the other?" asked a prominent employment lawyer. "Isn't it just simple math?"
The highly regarded Ninth Circuit public interest attorney John Scannell has his own equation: "If former Commissioner LeVine had no idea what numbers were associated with the losses, how on earth did she immediately conclude that it was 'Nigerian Fraud'?" he said. "Add that fact to LeVine's obstruction of the Washington State Auditor's staff. Doesn't that equal probable cause of internal fraud?" he added.
Like the number of unresolved unemployment claims, the chorus of voices that had called for Ms. LeVine's resignation had been escalating at the same rate as the current questions of her qualifications being asked regarding her pending federal appointment. "We're talking about a person who is a patronage appointment with absolutely zero qualifications, and who has demonstrated total incompetence. The people who are some of our most vulnerable in Washington state have paid a high price for obvious political patronage – should the entire nation?" said Mr. Scannell.
"It's just inconceivable that a demonstrably incompetent employment security director in history, who lied to state auditors, who is the sole person responsible for killing the new software that could have prevented the fraud just months before COVID-19," said an ESD staffer.
Ms. LeVine's background includes a position in a luxury travel subsidiary of a software business and fundraising for the Democratic party. With no experience she was given a foreign position in the State Department by the Obama Administration. After her $17,500 donation to Washington Governor Inslee, she was then appointed by him as Commissioner of Employment Security.
"This is the worst conceivable caricature of a patronage appointment. We're talking about someone whose resume is absent any relevant government experience whatsoever, and a person who is completely disconnected from the reality of the unemployed," said Mr. Scannell. "If someone really deems it necessary to give someone a patronage appointment, why hand a job caring for the unemployed to an unqualified multi-multi-millionaire who has demonstrated contempt for the unemployed?"
Ms. LeVine may in fact be less than directly impacted by the suffering caused by her mismanagement. With her husband Eric, Ms. LeVine lives in a $3.5 million-dollar 7,200 sq. ft. Seattle mansion. They own a multimillion-dollar software company that tracks wine collections for the world's wealthiest people. The State of Washington paid her substantially over $200,000 including benefits and allowances.
Meanwhile, Ms. LeVine's disconnection from the pain and suffering caused by her historic mismanagement appears to have coincided with what is being calling "an utterly sadistic negligence of her responsibility to have cared for the unemployed," according to a prominent employment law attorney. "Ms. LeVine cynically used several of the same fraudulent tactics to deny claims that she used to obstruct audits," she said.
According to the employment law attorney, the tactics deployed against claimants and auditors alike include feigning confusion, shuffling people between ESD employees, refusing to release information, destroying documents, and simply not responding to inquiries. "Federal crimes have been committed here. Why are there no federal charges? These are criminal acts." said the attorney who has shared notes with colleagues. "Where is the federal investigation?"
"The conclusion that we've all come to is, if it was really 'Nigerian fraud' as Ms. LeVine has claimed in Washington state, why did she obstruct the audits?" said the employment law attorney. "Why aren't all the records being posted online after an outside GAAP equivalent audit? Isn't this a lot of the public's hard-earned money? What business could possibly run without accounting for where the money is going?" she said.
Meanwhile, for her part, with her only accomplishments in government being the greatest loss to fraud in the history of Washington State, insiders express incredulity of her current pending appointment, "this is utterly the worst conceivable candidate for the person responsible for some of our nation's most vulnerable, the unemployed. It is inconceivable to even consider this person for the appointment," stated attorney Mr. Scannell.
Ms. LeVine, who contrary to federal law accepted $9000 worth of gifted luxury wine tasting functions in Luxembourg while working in her political patronage appointed State Department job in Switzerland and living in a government provided $25 million dollar mansion, asked the unemployed and the taxpayers of Washington State to trust her. Now she asks the nation.
When asked exactly how much money had been taken from the unemployed of the State of Washington, and exactly how it happened, her response was, "trust me, I want to know. I asked every single day," although she had direct and unlimited access to all accounting and transaction information.
Ms. LeVine's business philosophy may be of little consolation to Washington's unemployed and taxpayers: "fail fast, and fail cheaply," said Ms. LeVine. The "North star" for her personal moral compass, she says, is the Jewish expression "tikkun olam" which means "repair the world."
"Perhaps Ms. LeVine could repair an important part of the world by assuming responsibility for the results of a comprehensive outside audit of the mess she left in Washington State," said attorney Mr. Scannell. "The best thing she could do for all of us is to decline the patronage appointment and not doing any more damage."
_______________________________________________________________________________________________________
Another political appointee
Suzan LeVine Retaliated Against Claimants, Whistleblowers claim
While Rewarding Career Criminals
ESD Commissioner LeVine is Responsible for the Largest State Loss from Fraud in U.S. History
Seattle, Washington State Jan. 5, 2021. When 21-year-old 'Sonya L.' applied for unemployment benefits in Washington State, she filled out every form and complied with every law. Nothing happened for months. And months. And months.
While employment security offices across the country are having challenges ranging from fraud to backlogs, Washington State has stood out among all others for several reasons, according to claimants, lawyers, and government insiders.
At the center of the dysfunction, they say, was Suzan LeVine, a state political appointee who is now nominated to be responsible for the nation's entire employment security system following a $400,000 donation to the Biden campaign. Sonya's L.'s Washington state experience, however, may cause the U.S. Senate to take a closer look before confirming LeVine.
In contrast to Sonya L's experience with unemployment benefits, career criminal Austin Schwahn, whose street alias is "Austin 'Rockstrom," filed false claims while using street drugs. He promptly received a check in full from Ms. LeVine's office. Although a written fraud claim was officially filed by a highly credible witness months before, the convicted heroin addict continued to receive unemployment benefits from Washington State Employment Security Commissioner Suzan LeVine's office.
Meanwhile, over a period of six months, Sonya L. made dozens of calls to the Employment Security Department (ESD), spent over 20 hours on hold and sent several emails to the State for her unemployment claims. She finally began receiving a weekly check. But while her past due claims had been approved – which would have been enough to pay for a place to live – they failed to come through.
Finally, after continuous efforts produced no results, the former journalism student reached out to friends in the media. They gave her the personal email address of then ESD Commissioner Suzan LeVine. After sending an email to former Commissioner LeVine, it got a reaction, but not the one she expected. "Rather than helping resolve the claim," Sonya L. said, "former Commissioner LeVine immediately retaliated against me."
Within hours of reaching out to the former Commissioner, in fact, Sonya L. received a response from 'Agent #644.' "At first I was really encouraged to have received such a fast reply after so much time and effort to resolve the claim," she said. "I guess I shouldn't have had so much faith after all that's happened, and everything that's been covered in the media."
A lot has, indeed, been covered in the media. Former Commissioner LeVine had become the national symbol of government dysfunction. Articles in the local, regional, and national press referred to Ms. LeVine as being solely responsible for allowing the greatest single social services fraud in the history of her state to occur as a result of her negligence. LeVine then, according to Washington State's Auditor, concealed the losses.
Regardless of the press coverage, when 'Agent #644' again asked for the same information that Sonya L. had previously provided, she wasn't initially concerned. "At first I thought, 'well, since they're getting back to me so quickly, at least they're trying to take care of this.' It was really naïve of me. Later it seemed clear that the delays are a calculated process by the State to illegally deny claims."
When Sonya L. reached out to friends in the press who had previously covered government stories, her feelings were confirmed – she learned of a pattern of practices the State employs to deny benefits claims. "It's a four-part process," one journalist explained to her, "The first step is simply ignoring claimants. If people are persistent, the second step is 'case shuffling,' it's where the case is moved from agent to agent to wear you down."
That was exactly what Sonya L. experienced. "After again giving all the required information to agent #644, I then received a message from 'Lisa C.,' who asked for documents that aren't even required by law," stated Sonya L. "This is exactly what insiders said would be the third step." Before she even had a chance to respond to 'Lisa C.,' the case was 'shuffled' again. This time to a 'Case Investigator.'
"This is the fourth step in the process of denying valid claims," her journalist friend told her. "Taking the offensive. Starting a pretext 'investigation' when the claim is perfectly valid. Basically, it's an intimidation tactic." Joseph Nessinger, referring to himself as a 'Case Investigator,' as Sonya's journalists friends predicted, sent an email to Sonya L. requesting a call. Mr. Nessinger is, in fact, a private investigator who is alleged to be fraudulently licensed as a result of his unreported prior conviction by the IRS for unpaid taxes.
In response to private investigator Nessinger's emails, which clearly and falsely implied he was a state employee, on the advice of her journalist friends Sonya L. began looking for legal counsel. She sent an email to Nessinger asking for an extension of Lisa C.'s three-day deadline asking for documents not required by law. She explained that she needed time to find an attorney. Sonya L. also cited the law that doesn't require her to provide the documents they demanded.
Lisa C. responded by offering a two-day extension to Sonya L., but ignored her request for a written response – required under the law – as to why her benefits were illegally suspended pending the conclusion of an 'investigation,' why there is an 'investigation' when she complied with all requirements, and why she is being asked for documents that are not stipulated by law.
Meanwhile, throughout the greatest crisis and need for unemployment security in State history, Ms. LaVine, "earned substantially more than $200,000 a year in salary, benefits, and expense accounts, was taking vacations, and was often absent from the office," according to insiders. There have been countless public demands by the press and politicians for her resignation. Multiple law firms have started class action suits.
"I just keep thinking, 'If this could happen to me, I can't imagine the amount of real-world pain and suffering that this mess at the State's Unemployment office is causing to single mothers in rural areas, children who are going hungry, the elderly and people with illnesses,'" said Sonya L.. "It's hard to imagine how much suffering could have been relieved by the money that was allowed to be stolen."
"Let's be clear about this," said an employment law attorney who asked not to be named, "People need to figure out another approach to deal with Employment Security management," he said. "These are illegal acts. People need to start filing public records requests and federal criminal complaints under USC 1983 civil rights violations against senior ESD staff . Something has got to change."
Several hundred thousand unemployed Washingtonians would likely agree. Victims are now proposing public rallies – like the rallies being held to advocate for the defunding of police departments. "The management of ESD needs to be held personally accountable," said another employment law attorney.
"One would think that there are many people immediately effected by the illegal withholding of their money. I think a strategically located rally would have a big impact. Like WTO." Clearly, something has got to change. Perhaps if it's likely to change anywhere, it's likely to change in Seattle.
It is likely that Austin "Rockstrom" was hoping things wouldn't change – in addition to nearly $10,000 in unemployment benefits, he received a $2,000 bonus payment from Ms. LeVine's former office that was promptly spent on street drugs, courtesy of you, the Washington State taxpayer. The people of the state have financed both his 'drug store' and his heroin addiction.
Mr. "Rockstrom," a convicted career criminal, has never even looked for a job once in his life, according to the official sworn fraud complaint filed with Ms. LeVine's former office. The complaint regarding Mr. "Rockstrom" that was filed several months ago was only acted on recently after several follow up complaints with ESD.
Unable to pay her rent, Sonya L., however, was evicted and became homeless for the first time in her life. Mr. Rockstrom, his 'business' boosted by a windfall of taxpayer money, is now doing better than ever. Although she notified ESD in writing that she had been employed for a two week period to correct her original unemployment claim, Ms. LeVine's office filed fraud charges against 'Sonya L.'
The Senate will now decide if the entire nation's unemployed, in the worst unemployment environment since the great depression, will have to rely on Ms. LeVine for their survival.
---
---
Donald Trump, the greatest threat to America's National Security
Jeffrey Epstein and Donald Trump
In the last days of his presidency, Donald Trump has incited violence, and has engaged a deliberate campaign of terrorism aimed at dividing Americans, like myself, who opposed him politically. As a result, Donald Trump has become the greatest threat to America's National Security that America shall ever see.
But why, why is the so called leader of the free World engaging in such terroristic acts and inciting violence in the last days of his administration? Lets not forget that Adolph Hitler convinced millions of German's to support him with this slogan " MAKE GERMANY GREAT AGAIN."
I believe the answer is simple: Donald Trump, and his children, are facing criminal charges in several states for money laundering and racketeering. Once Trump leaves office, a prediction that criminal charges will follow and his attempts to overthrow the will of the voters is nothing more than his attempt to save himself.
In late 2018, Trump's lawyer, Michael Cohen turned over mounds of files to the FBI. So much so that the FBI raided Trump's tax lawyers offices in downtown Chicago. From that investigation, New York state attorney General's Office started investigating " The Trump Foundation" for racketeering. Michael Cohen gave the state of New York a treasure trove of files implicating Trump and his children in a massive money laundering scam called " The Trump Foundation."
Trump is using a tactic known as "stochastic terrorism," says Juliette Kayyem, former assistant secretary at the Department of Homeland Security. Similar tactics that Adolph Hitler used to instigate hatred against mainly German Jews, political foes and gays. This method provokes acts of extremist violence against people who do not share the same opinion. This type of rhetoric incites others to commit violent acts in their name.
According to a 1990 Vanity Fair interview, Ivana Trump told her lawyer Michael Kennedy that Trump kept a book of Hitler's speeches near his bed, reading excerpts every night before bed. This statement alone supports a position taken by many, including myself, that Trump is purposefully inciting violence and should be arrested without delay.
The bigger question that seems to slide by most Americans is simple: Why is Trump ramping things up lately? Bob Woodward once said to me " Anne, follow the money." I believe he was right.
Last month, Deutsche Bank announced it was calling in Trump's $340,000,000 loan for failure to pay. Follow the money might be understatement here. During the summer of 2020, Trump misused taxpayer money in an attempt to block a valid congressional subpoena seeking access to his banking records. Other banks Trump has loans with are also closing in to collect. Some argue: Why should Trump have to turn over his banking records? Simply put, most treasonous acts committed against America involve a transfer of money. Without access to banking records of public officials, America's National Security is at great risk of having foreign governments straggle our so called democracy.
The Nation had it right when it published The Family That Grifts Together. Soon after this story was published, leaks came from the State of New York that Trump's children have been stealing from the Trump's non-profit foundation. After a court found Trump guilty of theft from the non-profit, he paid back over $2,000,000 of stolen funds. According to our counsel, "just because Trump paid back what he stole as a civil penalty, does not mean he is out of the woods on the criminal charges. In fact, by paying back what he stole from the non-profit, he almost made an admission to the State of New York that he misappropriated non-profit money to benefit himself and his children."
When Trump's son Eric was subpoenaed to testify in a Grand Jury New York state inquiry, he fought the subpoena. His lawyers stated that Eric has a 5th Amendment right not to testify against himself. But the truth is, New York State seated Grand Jury, and the only plausible reason for doing so to pursue criminal charges.
Trump's recent rhetoric is nothing more than an attempt to save himself from criminal prosecution and his 7th Bankruptcy.
One of my readers asked whether Trump's statements were protected free speech, and here's what the US Supreme Court held " Confronted in Stewart v. McCoy (2002) with an individual who had been accused of advising gang members on how to organize themselves, Justice John Paul Stevens, in an opinion commenting on the Court's denial of certiorari in the case, stated: "Long range planning of criminal enterprises — which may include oral advice, training exercises, and perhaps the preparation of written materials — involves speech that should not be glibly characterized as mere 'advocacy' and certainly may create significant public danger."
Four people are dead because Trump and his son Don Jr. incited and instigated violent people to commit violent acts in his name, and Don Jr. advocated and instigated a crowd to overthrow our government yesterday. Hardly free speech; sounds more like treason.
My readers probably guessed that I never was never nor ever will be a Trumpster, for many reasons, including the fact that he was a draft dodger, marries like its just another day at the office, treats women with utmost disrespect, tramples on the civil liberties of Americans, had his wife's family chain immigrant to the US but denying others a right to immigrate, obstructs women's rights, and failed at every business dealings he ever participated in. These failures are not signs of a great leader or great business man, they are signs of a failure and a con artist.
My father served in World War II, never filed bankruptcy, was a dedicated federal government employee, treated women with respect, and was married to my mother for 36 years. He set the example of how a good American male should be behave, these attributes that have served me in my own relationships.
In 2016 a friend said to me " I voted for Donald Trump because I wanted to drain the swamp" and my response was " I too want to drain the swamp, the problem is, Donald Trump is the swamp."
Trump's last four years of chaos should not be the normal for how we Americans treat one another because we are different, but an example of how not to treat people who we disagree with or are from different ethnic backgrounds. After all, we are all immigrants. Violence never solved anything, and inciting violence toward others, is just common thuggery and as unamerican as fireworks.
My hope is that America will survive Donald Trump's Adolph Hitler like tactics. I love America more than any other country on this planet. It's my home, and I treasure the Constitution as the greatest gift Thomas Jefferson brought back with him from Europe. Erode it, or allow anyone to trample on it, America will be abolished.
My activism belongs to no political party. Our founders implemented the First Amendment to the US Constitution with one purpose " Citizens are the checks and balances in forcing change where change is so desperately needed, not any one government official or office."
"I am not apt to follow blindly the lead of other men" ― Charles Darwin
_______________________________________________________________________________________________________________
SEATTLE'S EPSTEIN
A Dangerous Criminal Has Exposed a Multi-Billion Dollar
National RICO Implicating Public Officials & Lloyd's of London
Involving Public Officials in Washington State
Update: Overlake Hospital, Bellevue, Washington confirms it hired John Edward Pennington Jr., a man declared by King County, Washington, Dr Marsha Hedricks to be "sociopath with no empathy for human life" as Emergency Management Director.
Mr. Pennington and his forth wife, Crystal Hill Pennington ( nee Berg convicted of bank fraud, 2000, 2005) are being sued for racketeering.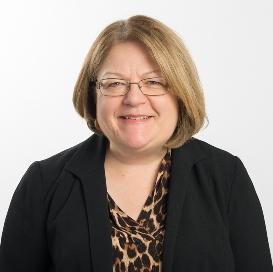 Chief Human Resources Officer & Chief Compliance Officer
According to Overlake Board Members, Lisa Brock, Overlake Hospital, Bellevue, Washington, hired John Edward Pennington Jr. without running a single background check, and knowing he falsified academic and work credentials. A major breach to the health and welfare of patients.
---
Our readers should know that the Gold Bar Reporter has never been sued.
---
Seattle, Washington State Oct. 17, 2020. "I will never be charged with a crime because we have people in every position of government who will always protect me," boasted John Pennington to his ex-mother-in-law, Linda Laughlin. "If anyone ever tries to come after me the black hawk helicopters will be coming after them."
Yet as a direct result of Mr. Pennington's retaliation against a Seattle area legal scholar and journalist, together with his remarkable hubris, alleged career criminal John Edward Pennington Jr.'s life of fraud, forgery, federal crimes, kidnaping, rape, child molestation, attempted murder of a 5 year old girl, and killing may finally be coming to an end.
The decade and a half effort to bring Mr. Pennington to justice has not only exposed Mr. Pennington's extensive criminal history, the pursuit of justice has also unraveled the vast national network of corruption that protects him. Dozens of public officials, including judges, are implicated.
The cost of the network's crimes to countless people is nearly incalculable. The financial cost, however, of Mr. Pennington's exposure of the criminal network will likely be counted in the tens of billions of dollars by the complicit parties, including Lloyd's of London, according to attorneys and expert witnesses.
Washington State, where Mr. Pennington resides, is a model of the way the national fraud, a federal RICO, operates on a state-by-state basis according to both the court record and legal experts. In Washington, the suit alleges, complicit public officials act jointly at the direction of the States' Attorney General (AG) and the States' insurer.
The State Attorney General directs, operates, and controls the State Bar Association, attorneys under contract with the State called "Special Assistant Attorney Generals (SAAGs)," "Special Assistant Prosecutors," prosecutors, judges, and the State Commission on Judicial Conduct. The AG acts at the direction of the State's insurer, the Association of Washington Cities (AWC). AWC, in turn, is essentially an operating unit of Lloyd's of London, according to court records.
The tireless effort to bring Mr. Pennington and his network of supporters to justice, all of whom are members of the federal RICO, has been led by Seattle-area Journalist Anne Block, J.D., the publisher of the award-winning Gold Bar Reporter. Prior efforts of Ms. Block to hold public officials accountable have resulted in the exposure of extensive public corruption in throughout Washington State, particularly Snohomish County, as well as the termination and criminal conviction of a public employee.
In the process of exposing Mr. Pennington's criminal activity and the RICO network of corruption associated with him, Ms. Block is currently subject to near constant personal surveillance, harassment, government gang stalking, cybercrime attacks, and death threats. According to court records and legal experts, she has been illegally targeted with retaliatory lawsuits and the unlawful revocation of her law license by the Bar Association of the state she resides in – an organization with a fundamental mandate to protect her legal rights. She appealed to the U.S. Supreme Court. Her case passed the first review. Those familiar with the case, with critical First Amendment and due process issues, believe it was later declined for review due to the Court's backlogged calendar.
Based on court records, however, all of the attempts to intimidate Ms. Block appear not only to have failed, but have served to exponentially amplify her conviction and efforts, as well as those of her supporters. The retaliation has also exposed the people in the network who have supported Mr. Pennington, the way the network functions, and its broad range of criminal activities.
The progressive exposure of corruption involving Mr. Pennington and his associates has been in direct proportion to Ms. Block's success. She has gained a growing national network of support, the attention of federal law enforcement, and the interest of the national press for violations of her First Amendment rights. The legal actions she has filed have documented extensive and brazen criminal activity by dozens of public officials, including judges, sheriff's offices, prosecutors, and others in the RICO.
"Anne Block has exposed the largest criminal system involving public officials in the history of Washington State," said federal appellate attorney John Scannell. "The entire Washington State and national federal RICO [racketeering] enterprise has been revealed as a result of Anne's investigation of John Edward Pennington Jr.'s crimes."
Ms. Block's investigation of Mr. Pennington has in fact yielded a trail of federal crimes across the nation. Mr. Pennington's alleged crimes include serial rape, several domestic violence charges, forgery, fraud, serial child molestation and negligent homicide resulting in 43 deaths – all of which Ms. Block has meticulously documented. Regardless of the evidence presented to public officials and in the court record, Mr. Pennington has not been convicted of a single crime.
Among the carnage spanning decades, Ms. Block discovered that Mr. Pennington is the prime suspect in the kidnapping, rape, and attempted murder of a five-year old girl in Cowlitz County, Washington. According to the Alaska State Police, Mr. Pennington is also a "person of interest" in a recent disappearances of young women in the State of Alaska have also coincided with Mr. Pennington's presence there; and a person of interest in the disappearance of others in four other states where public gas receipts show he had close temporal proximity to missing persons.
Mr. Pennington's domestic violence incidents include the brutal beating of an ex-wife while in her third trimester of pregnancy. A King County court-ordered psychiatric evaluation of Mr. Pennington by Dr. Marsha Hedricks concluded that he is "a sociopath with no empathy for human life whatsoever." Dr. Hedrick's report made clear that Mr. Pennington is completely incapable of recognizing the value of any living being.
Mr. Pennington's frauds include providing false credentials to secure several former positions: as Regional Director of FEMA; as Director of Emergency Management for Snohomish County, Washington; for his current teaching job with Pierce College, Washington; and recently his attempt to gain admission to a Ph.D. program in Alaska, which Ms. Block ended by providing documentation of Mr. Pennington's falsified background to University of Alaska, Fairbanks.
While working as Snohomish County's Director of Emergency Management (DEM), Mr. Pennington tried to rape a Public Records Officer inside DEM. He locked the door of his office, cornered the employee, the sexually assaulted her. To cover up Mr. Pennington's attempted rape, then Snohomish County Executive and Mr. Pennington's close friend Aaron Reardon offered the victim a money settlement with taxpayer monies.
Mr. Reardon's proposal was for the equivalent of two years' pay in addition to a $32,000 raise and promotion to the position of Deputy Assistant Director of Emergency Management. Mr. Reardon's offer was – illegally – contingent upon the victim not reporting the rape. A simple bribe. The victim, being in a politically and financially compromised situation, accepted. When Mr. Reardon was terminated, the victim was immediately fired from Snohomish County, but rewarded with a new job as Director of Emergency Management for the City of Marysville, Washington.
Regardless of Mr. Pennington's long history of criminal activity and being "…completely incapable of recognizing the value of human life," as stated in the referenced psychiatric assessment by Dr. Marsha Hedricks, the serial criminal's rise to power began when he found an uncontested legislative seat in rural Washington State. Running unopposed, he put his name on the ballot and was elected to the legislature.
After he was elected, Mr. Pennington quickly ingratiated himself with the State's influential and powerful. Perhaps most notable among his legislative peers and colleagues at the time was Washington State's current Attorney General Bob Ferguson, in addition to current Snohomish County Commissioner G. Geoffrey Gibbs, and State Court of Appeals Judge Marlin Appelwick.
Mr. Pennington's position in state legislature, however, soon ended after being caught misrepresenting his residence and abandoned his seat as a political favor to the Democratic Party.
After Mr. Pennington abandoned his seat in the legislature, he again leveraged his former legislative position into an appointment as the Regional Director of FEMA – with false credentials, no experience, and no background check. His position with FEMA was equally brief.
Mr. Pennington was soon fired by FEMA for his personal use of federal government credit cards, and after the FBI finally ran an extensive criminal background investigation. Once again, however, Mr. Pennington used his former positions as State Legislator and subsequent FEMA Directorship to gain employment as Snohomish County, Washington's Director of Emergency Management. County officials failed to check Mr. Pennington's credentials, experience, and background.
The negligent hiring of Mr. Pennington by Snohomish County Officials would come with an historically high price. While acting as Director of Emergency Management, Mr. Pennington had repeatedly been advised by several experts that the Oso, Washington area of Snohomish County, Washington should be evacuated. The federal government had provided funding to Snohomish County for the purchase of properties at risk. All Mr. Pennington had to do was write the checks. He failed.
With his falsified credentials, and illegally distracted with personal business interests, Mr. Pennington failed to act. His failure to act resulted in the greatest loss of life from a landslide in U.S. history. As Mr. Pennington had been advised would occur, on March 22, 2014, a massive section of Oso, Washington collapsed into the North Fork of the Stillaguamish River. 43 people were killed, with hundreds of other injuries to people and their animals, in addition to the loss of 49 homes.
Mr. Pennington was nowhere to be found. He was finally contacted on the East Coast, where he was discovered to be illegally operating his privately-owned emergency management services company. https://govtribe.com/agency/federal-agency/federal-emergency-management-agency-preparedness-section As people were dying, Mr. Pennington refused to return to Washington State. Wanting the spotlight, he prohibited rescue operations from beginning. Three days later he returned.
"Having John Pennington, 'a sociopath with no empathy for human life,' according to the court's mental health expert Dr. Marsha Hedricks, in charge of Emergency Management for Snohomish County was like putting the Green River Killer in charge of a domestic violence shelter," said Ms. Block of the Gold Bar Reporter. "But isn't the larger question for all of us 'how is John Pennington getting away with countless federal and state crimes?'"
"Isn't he responsible for having committed negligent homicide in the deaths of 43 people? Why no charges? Why isn't Pennington being prosecuted for serial molestation, rape and violent crimes? Why no prosecution for a series of frauds against the County, the State, and the Federal Government? Why isn't he being prosecuted for the rape and attempted murder of that five-year old child in Cowlitz County?" said Ms. Block.
Federal Court Documents Allege that Attorney
Michael Kenyon and his Law Firm Kenyon Disend are
Active Participants in an Ongoing Federal RICO.
The first answer may be found in two words: Michael Kenyon. Mr. Kenyon, a friend of Mr. Pennington, was City Attorney for Kelso, Washington at the time of Mr. Pennington's kidnapping, rape, and attempted murder of the five-year old girl. Two witnesses clearly identified Mr. Pennington as the man whom they saw throw the child's body over a rural bridge. With equal clarity, one witness identified his car. The case looked solid according to the lead Detective on the case, Maurice Saxon.
Under the jurisdiction of City Attorney Michael Kenyon, however, the rape kit disappeared. As Mr. Pennington was to assume office as a Legislator, Mr. Kenyon left his $43,000 job as City Attorney. Directly thereafter, Mr. Kenyon received millions of dollars in state contracts to provide legal services for government agencies – contrary to state law, without open bidding. https://app.leg.wa.gov/RCW/default.aspx?cite=39.26
Mr. Kenyon had never before received a government contract. Regardless of the evidence against Mr. Pennington, under Mr. Kenyon's administration, the rape and attempted murder of the child were coincidently never prosecuted. According to lead detective Maurice Saxon " John Pennington is the man that raped that 5 year old girl and I have been following him ever since."
If Mr. Kenyon and his law firm are the first answer as to how Mr. Pennington is allegedly able to act with impunity, the second answer relates to an apparent parallel between Mr. Pennington's methods and those of Jeffrey Epstein.
While acting as a state legislator, Mr. Pennington had a close association with then lobbyist G. Geoffrey Gibbs. Mr. Gibbs, who is now a Snohomish County commissioner, is alleged to have hosted legislators for underage sex junkets to Portland, Oregon on his private plane, according to Ms. Block.
Accompanying Mr. Gibbs and Mr. Pennington were with Mr. Marlin Applewick, now a state appellate judge, and Mr. John Lovick, currently a State Legislator. John Lovick was recently exposed for masturbating on the side of a 12 year girl's bed. Washington State Child Protective Services issued child abuse findings against Representative Lovick and Washington State paid off the victim and her family.
According to insiders, Mr. Pennington took pictures of the group engaged in sex acts with children. Children entrapped in the child sex trafficking industry, and has leveraged his evidence against those crimes and his relationships with other state public officials, including judges and the Attorney General of Washington State, to make himself immune from the law, alleges Ms. Block.
None of the men were ever charged or prosecuted for their alleged sex crimes with children and all still occupy public office or are publicly employed today. Mr. Pennington is also alleged to have photographs of the current Snohomish County Sheriff Adam Fortney engaged in sex acts with under age girls, and is currently using those pictures to blackmail the Mr. Fortney into further retaliating against Ms. Block, according to Ms. Block's inside county sources. Mr. Fortney and Mr. Pennington have jointly participated in the Washington State militia with a white supremacy mandate.
Snohomish County Washington Sheriff Adam Fortney is Allegedly Being Blackmailed by Mr. Pennington to Further Retaliate Against Journalist and Publisher Anne Block
At the very beginning, Ms. Block's saga began with what she thought was a routine public records request. After noticing what appeared to be discrepancies in the accounting of the water district of her small municipality near Seattle, the City of Gold Bar, Washington, she asked for the documents.
At the time, Ms. Block did not know that the City's water employee, Karl Majerle, was terminated for sabotaging the City 's water system, and had in fact committed acts of Domestic Terrorism on the City and its residents. Mr. Majerle had blackmailed Gold Bar's former Mayor Crystal Hill Pennington that if she pursued criminal charges against him he would reveal what he knew about how many public officials she had infected with a sexually transmitted disease (STD). Ms. Hill Pennington disseminated her STD results inside City of Gold Bar's public emails. This STD list included judges, county executive Aaron Reardon, Director of Emergency Management, Prosecutors, a Senator, and Gold Bar's Chief of police. All married men.
Although the records request was withheld for over 13 years, however, it was subject to the State's public records act. A practicing attorney at the time, Ms. Block persisted. As the denials continued, inspired by a national talk show host, she published accounts of her efforts on her news publication, the Gold Bar Reporter. The articles were directly followed by a series of retaliatory acts from what appeared to be the City of Gold Bar and its' attorneys.
It wasn't. Behind the City of Gold Bar was the State's insurer, the Association of Washington Cities (AWC); the Washington State Department of Enterprise Services Risk Management Division (DES); the Washington State Bar, a network of attorneys and law firms called Special Assistant Attorney Generals ("SAAGS"); Special Assistant Prosecutors ("SAPs"), and judges acting directly or indirectly at the behest of Washington State's highest legal authority, Attorney General Bob Ferguson. Under Attorney General Bob Ferguson, the order was given to Doug Ende, at the Washington State Bar, to disbar Ms. Block for reporting the truth on public corruption.
From 2010 to 2012, and prior to Attorney General Bob Ferguson assuming the attorney general position in Washington State, the Washington State Bar received three other complaints against Ms. Block, and had in fact dismissed those complaints stating, correctly, " "First Amendment activity of its members is not within the Bar's jurisdiction. " Once Attorney General Bob Ferguson assumed the the AG's position in 2013, the Washington State Bar all of the sudden made a 360 degree turn. What was not known at the time was the Washington State Bar, a private association, was actually being operated by Attorney General Bob Ferguson's office. "Gift of public monies is in Washington State is unconstitutional and felonious" according to our counsel.
"The way the State Attorney General (AG) has control of every citizen in Washington State as well as the state political system is simple: money," said former chess champion and appellate attorney John Scannell. "The AG uses both state and federal money to control county prosecutors and judges, federal judges, the State Bar, AWC and a network of hundreds of private attorneys and law firms under contract with the AG called SAPs and SAAGs."
"Public records requests over several years have uncovered how the AG makes illegal payouts to control the state. Contrary to State law, the AG has County Prosecutors and federal judges on both the State payroll and retirement systems. Although County Prosecutors are prohibited by law from holding outside employment, the AG hires private attorneys as 'Special Assistant AGs,' or SAAGs. It's a direct conflict of interest," said Mr. Scannell.
If Mr. Scannell presents the theory of Washington's corruption, Ms. Block has experienced the reality. Directly after publishing accounts of how Mr. Pennington's ex-wife and then Gold Bar Mayor Crystal Hill had stolen $200,000 from the City, and failed to report the City's sabotaging of the water system, a veritable tsunami of retaliation followed. Without legal basis, and contrary to its charter to uphold the rule of law, the Washington State Bar Association issued a subpoena for the Gold Bar Reporter's files.
As a legally recognized member of the press, Gold Bar Publisher Ms. Block refused. When she was abroad, the State Bar then illegally issued a subpoena, not for Ms. Block's attorney client files, but for the Gold Bar Reporter's files. Ms. Block declined citing RCW 5.68.010 Media Shield, requiring any agency or governing body with subpoena power to get a signed court order to bring any member of the press to court.
The Washington State Bar Association not only ignored Media Shield laws, they were also in direct communication with Snohomish County Special Assistant Attorney Generals on how to get Anne Block disbarred.
Ms. Block, who worked as a machinist and a printer through law school as a single mother, was summarily disbarred in absentia. The disbarment was made possible by Mr. Pennington and his ex-wife, who had bribed attorney and State Bar Disciplinary Officer Lin O'Dell.
Bar Disciplinary Officer Lin O'Dell, a Member of a RICO Costing Federal Taxpayers Billions of Dollars, was Bribed by John Pennington to Illegally Disbar Attorney and Journalist Anne Block.
Ms. O'Dell, and her husband, Mark Plivilech, set up a USPS Box in Duvall Washington, PO Box # 70, for pick ups and drops of cash bribes from the Penningtons. The Penningtons live in Duvall, while Ms. O'Dell and Mark Plivilech live in Spokane, a four hour drive from Spokane to Duvall.
Attorney Lin O'Dell and her husband Mark Plivelich have ties to organized crime. Mark Plivelich is a convicted killer, and spent six years at Walla Walla State Prison for an execution style murder.
Ms. O'Dell has a history of guardianship fraud involving the theft of millions of dollars, ending with the State's Guardianship Oversight Board prohibiting her from further involvement in guardianship cases.
Although the State Bar has received numerous well documented complaints of Ms. O'Dell's fraud, theft, falsifying her IRS records, and regardless of the Guardianship Board's finding of theft and evidence of extensive criminal activity, the Washington State Bar refuses to act against her to this day.
Ms. O'Dell is currently a member of the Washington Bar in good standing with no disciplinary history. Her daughter, a woman charged with countless thefts, acts as her proxy in ongoing guardianship cases. We have the evidence as to how it works," said Mr. Scannell, "Lin O'Dell and her daughter are perfect models of how the fraud operates within a given state."
In spite of the Guardianship Oversight Board permanently prohibiting Ms. O'Dell from participating in any case involving elderly or vulnerable adults, Ms. O'Dell continues to openly solicit guardianship business on her web site, which states on its home page, "Helping those in vulnerable situations."
The retaliation against Ms. Block backfired. As her efforts continued over the course of a decade and a half, she made hundreds of public records requests related to those who were acting against her. Most records requests were illegally withheld, destroyed, or redacted.
One tactic by the State and AWC to conceal public records was to hire attorneys to act in a dual role as public records clerks and "risk managers," among them Jason Siems , Harold Goldes, and Sara Di Vittorio. The attorney-clerks routinely claim attorney-client privilege to deny valid records requests. "The pretext is that the state is their client," said Mr. Scannell. "It's completely illegal and a violation of both public disclosure laws and Bar rules." Ultimately, however, Ms. Block was able to establish patterns of the people involved in the federal RICO.
Gerry Spence, by every objective measure the greatest trial lawyer in history, once said 'The difference between a good case and a great case is insiders.' Ms. Block, indeed, appears to have a great case: As she continuously posted stories of her efforts and evidence on her blog, the Gold Bar Reporter, dozens of government and law firm insiders contacted her. Some through the mail. Some asked to meet. Some remained anonymous.
With the documentation and testimony of the insiders, in addition to the records Ms. Block was able to obtain, an increasingly clear picture emerged of the State's federal RICO, a massive machine of corruption.
That machine, according to Ms. Block's and her network's carefully documented evidence part of which is incorporated in tens of thousands of pages of her court filings, is the same machinery that has allowed Mr. Pennington and others in the RICO to commit crimes without being held accountable. One cog in the RICO machine is the law firm of Mr. Pennington's friend, Mr. Kenyon. His firm, Kenyon Disend, has engaged in an ongoing series of retaliation and coverups for Mr. Pennington.
Ms. Rachel Bender Turpin of Madrona Law has Acted as an Integral Part of the
Federal RICO, Altered the Federal NCIC Database, and Tampered with Federal
Witnesses According to Allegations and Evidence in the Court Record
Ms. Ann Marie Soto of Madrona Law has Acted as an Integral Part of the
Federal RICO, Altered the Federal NCIC Database, and Tampered with Federal
Witnesses According to Allegations and Evidence in the Court Record
Ms. Ann Marie Soto and Ms. Rachel Bender Turpin, formerly of the law firm Kenyon Disend have, according to evidence presented by Ms. Block, routinely altered, redacted or destroyed documents in the federal crime database NCIC; tampered with and bribed federal witnesses; destroyed, altered or prevented state records from release; submitted false or altered records in several retaliatory legal actions against Ms. Block, and colluded with judges.
After Ms. Soto and Ms. Turpin left Kenyon Disend late last year, both started a new law practice, Madrona Law. They now regularly boast that Madrona Law is on the payroll of the State's Attorney General, acting as "Special Assistant Attorney Generals" (SAAGs), enjoy unrestricted access to the federal criminal database, NCIC, and are protected by the RICO network, according to Ms. Block.
When finally unveiled, it became clear that the machinery that was protecting Mr. Pennington was an octopus-like federal RICO [racketeering] enterprise. The enterprise is fueled by two main sources of funding: a massive guardianship and probate fraud system which attorney in good standing and Washington State Bar Disciplinary Officer Ms. Lin O'Dell has been a significant participant of, as well as state and federal funds.
Near the center of it all is the State's highest legal authority Attorney General Bob Ferguson.
The Washington State Bar Association is jointly controlled by Attorney General Bob Ferguson," said Mr. Scannell. Mr. Scannell is a highly respected Ninth Circuit appellate attorney. "Although the Bar repeatedly asserts its status as a private organization, the AG has the Bar Association on the payroll of the State," he said. Mr. Scannell has a decades-long history as a fearless and tenacious public interest litigator who has rarely charged for his services according to several public interest attorneys in Washington State.
State Bar management and staff are, in fact, being paid by the State's Attorney General through the State Public Employee Retirement System, or PERS. The AG has also paid its federal RICO network hundreds of millions of federal and state taxpayer dollars through fraudulent tax refunds, SAP/SAAG contracts to hundreds of private attorneys, and for speaking engagements and continuing education programs hosted by both state and federal judges. "For many in the legal profession who know how the fraud works," said Mr. Scannell. "The criminal network is an open secret. Federal Judge Ricardo Martinez is commonly referred to in the legal profession as 'RICO' Martinez," said another prominent Seattle attorney, "it's a tragic joke."
Federal District Judge Ricardo a.k.a. 'RICO' Martinez
Continues to Receive Money Compensation from the State of Washington
"The Bar's violation of Anne Block and the Gold Bar Reporter's First Amendment rights was only possible because the RICO, and the fact that the Bar's disciplinary functions are combined with its professional association," said Mr. Scannell. "Her U.S. Supreme Court challenge is a model example of why the Janus decision of the Court is so important. It's critical to ensure the Constitutional rights of the press, the members of the legal profession, and every citizen."
Washington State Attorney General Bob Ferguson Co-Directs a Statewide Criminal Enterprise and a Component of Lloyd's Federal RICO, According to Evidence Submitted in a Federal Action.
"Bob Ferguson's crimes make Al Capone look like a Boy Scout. Capone never wore a mask of public service and virtue while stealing from the public and operating a criminal enterprise. Ferguson's RICO steals billions from taxpayers and the federal government. It guarantees that anyone who is targeted by AWC and the State will be denied their Constitutional right to due process and any hope of justice. The court system is so completely and openly rigged that it would be an embarrassment to a third-world dictatorship. Unfortunately that is not a metaphor," said an inside source close to the case.
AWC "Risk Manager" Harlan Stientjes Co-Directs a Multi-Billion Dollar Federal RICO Organization
If Bob Ferguson and the State Bar are near the center of the RICO fraud, who is directing them? According to thousands of pages of evidence and testimony, Peter King, the CEO of the Association of Washington Cities (AWC), in association with his 'Risk Management' colleague at AWC, Harlan Stientjes, are directing the RICO enterprise at the state level. Invisible to the public but representing every Washington city and the State government itself, AWC collects billions in insurance premiums.
AWC CEO Peter King Co-Directs a Multi-Billion Dollar Federal RICO
With those billions, Ms. Block asserts with extensive documentation, Mr. King has managed to control state government and the judicial system. "The abuse of power is the abuse of money," said attorney Scannell. "AWC has absolute power because they have evolved with zero oversight. They claim to have an exemption from the public records act by insisting in court filings that they are a private organization. Yet also in court records they claim to be a public entity."
Under the pretext of 'risk management,' AWC has created a system that denies a fair and impartial court system to any targeted Washington State citizen. If the target is seen as a financial risk to any government entity insured by AWC, AWC directs the AG, the Bar, and the SAP/SAAG system that has every prosecutor and hundreds of attorneys and law firms on the state payroll. "It is almost certainly the largest criminal enterprise in the history of Washington," said Mr. Scannell.
"Every attorney and prosecutor who are SAP/SAAGs, and judges who were former SAP/SAAGs and remain on the state's co-pay retirement system, are all on the payroll of the state. So are the staff of the state Bar Association," said Mr. Scannell. "They all benefit from the RICO in two ways: first, by receiving direct payment from the AG. Second, the SAP/SAAG attorneys and law firms in the Washington State RICO, which comprise about 1% of the state's Bar members, get favorable decisions from the RICO judges and substantial settlements from the state."
He continued, "Anyone can simply look at the SAAG list and compare the SAAG attorney's and law firm's settlements and court decisions with non-SAAG attorneys and law firms," he said. "In return for their compensation, the RICO members, including prosecutors and judges, make sure that legitimate cases and claims are denied. As with any RICO, it's about money."
"By far, the largest implication of the way the federal RICO operates in Washington State, is that it is a single operating unit in a national RICO operated by Lloyd's of London. The criminal network operating in Washington State was created by Lloyd's and sold in the U.S. on a state-by-state basis across the country. Lloyd's, in fact, recently settled what appeared to be a multi-billion dollar market fixing case for the remarkably low cost of $22.m after Lloyd's attempts to dismiss it failed," he said.
"Now that the largest fraud in the history of the state is exposed, the implication of Anne Block's case is huge," said Mr. Scannell. "The reason is, these couldn't be greater crimes, or greater abuses of public office. Given the amount of evidence that has been presented, if these people are not held accountable, we can all stop pretending we live under the rule of law. That is really what Anne's case means. Not just in Washington State, but in every state where Lloyd's has fixed insurance markets and rigged an entire state's legal system," he said.
"It's said that the greatest trick the devil ever played is convincing the world that he doesn't exist. Now that the country and the federal government know that Peter King and Harlan Stientjes have cost them billions, and how Lloyd's of London's fraud machine works, will they actually arrest the men who are likely the single biggest criminals in Washington State history?" Said Mr. Scannell.
"We have the insiders, the witnesses. We have documents, the evidence, the charts and graphs to show how the RICO works," said Mr. Scannell. There is central direction. This is a classic RICO. If the federal government wants to recover billions in losses, all they have to do is prosecute Peter King and Harlan Stenjges."
Mr. Scannell continued, "Also, it will be interesting to see if the federal government will apply the same standards to Peter King, Harlan Stientjes and the rest of the RICO participants as they've done with other crime bosses. Specifically, now that there is so much evidence of their crimes, will they apply the Equal Protection clause of the U.S. Constitution and deny the RICO members the right to their own counsel unless they prove that funds for attorneys were not derived from their crimes?" Mr. Scannell said. "Shouldn't they be represented by public defenders?"
U.S. Attorney for the Western District Brian Moran
"And won't it need to be a federal official other than the acting U.S. Attorney for the Western District, Brian Moran who prosecutes them? Mr. Moran, with current Washington State Attorney General Rob McKenna were close coworkers at the law firm Orrick, Harrington & Sutcliffe. They were both hired by Peter King to work together on a cases representing AWC," said Mr. Scannell.
AWC hired Mr. Moran and his law firm, which had also employed Bob Ferguson as contractors. Both served as SAAGs for the Attorney Generals office." Soon after their employment by AWC, both men assumed public office."
"Within only months of their employment by Mr. King, Mr. Ferguson became the Washington State Attorney General and Mr. Moran became the U.S. Attorney for the Western District. Did AWC's Peter King put both of them in office, so the highest regional federal and state legal authorities would be in place to protect the largest federal RICO in State history? Is it an interesting coincidence? Isn't that worth investigating?" asked the highly regarded Ninth Circuit Appellate Lawyer.
Pierce College Chancellor Michele L. Johnson, Ph.D.
---
Refuses to Terminate the Employment of the Most
Negligent Emergency Services Director in State History
For his part, Mr. Pennington, "Seattle's Epstein," as Ms. Block refers to him, appears to continue to enjoy Washington State government job security and the continued protection of his RICO network.
Mr. Pennington currently occupies a $110,000 teaching position in Emergency Management at Pierce College, Washington – an ironic position to occupy given his false credentials and historic negligence as Director of Snohomish County Emergency Management which resulted in the death of 43 people.
Regardless of the evidence of Mr. Pennington's false credentials and voluminous evidence of criminal activity, Pierce College Chancellor Michele L. Johnson refuses to fire him. She declines to explain why. She will also not explain why she is refusing to recognize and uphold her state's law relating to the use of false academic credentials, which, together with her institution's operational policy requires her to terminate Mr. Pennington.
By refusing to fire the fraudulently credentialed Mr. Pennington, Chancellor Johnson's protection of him has placed Pierce College at risk of closure as a result of losing its academic accreditation, which Ms. Block's supporters are now pursuing. "We won't stop until the funding and accreditation is terminated and the College is closed," she said. "If they will have a man with completely falsified credentials and his history of criminal activity on the faculty, every single person there needs to be audited, or the school closed."
"Professor Pennington," as he calls himself, occupies his teaching position at Pierce College, ironically within a stone's throw of the infamous Green River in Washington State, where the State's most prolific serial killer was most active.
Mr. Pennington, however, may soon find himself both unemployed and as fully exposed as the federal RICO network his retaliation against Ms. Block has revealed.
When Ms. Block contacted former Seattle Times reporter Emily Heffner to comment on an article in her blog about the RICO fraud, all Ms. Heffner would say was "you need to move because they're coming after you." She didn't, and they did.
"The Association of Washington Cities, as an operating affiliate of Lloyd's of London, in its joint racketeering efforts, together with the state of Washington, the private Washington Bar Association and the Snohomish County Sheriff and Prosecutor's Officers have retaliated against Anne block for almost 13 years. The Washington State taxpayer has paid tens of millions of dollars for this retaliation to deprive her of the right to live under the rule of law when she has only asserted the law," said Mr. Scannell. "If the RICO can do that to a brilliant hard-working lawyer, where does that leave the average person?" he said.
Anne Block is now exposing them. She credits three people for her conviction, tenacity, and success: her late mother, a social activist in Western Massachusetts, her father, a writer and political junkie, and television personality Bill Maher. Above all, Ms. Block credits her unwavering belief in the rule of law that she saw her mother and father fight for.
"Before I had any idea how massive this fraud is, in 2009 I was watching Bill Maher He said, 'We have the internet. Any of us can expose public corruption. Just create a blog and post the evidence,'" said Ms. Block. "So I did."
Mr. Scannell said, "No one takes power from us. We give it through fear and inaction. That is the power of Bill Maher's message. We all need to take action and work together. Results take hard work to happen. We are just getting started."
"It never occurred to me that my blog would ultimately expose what appears to be the largest fraud in the history of our country. It looks like Mr. Maher was right – any of us can expose corruption if we want to," said Ms. Block.
Regardless of the evidence of corruption Ms. Block has presented to the world on her blog, however, on (date), with no legal basis she was declared a "vexatious litigant."
"When our corrupt courts designate a person a "vexatious litigant," they are denied even the appearance of due process," said Appellate Lawyer Mr. Scannell. "They are prohibited from filing any further legal action," he said. "The designation of "vexations litigant" in this case is the ultimate act of tyranny by a corrupt court to perpetuate the RICO."
The judge who designated Ms. Block a "vexatious litigant" is Michael Scott, Mr. Pennington's friend and former colleague in the Washington State Legislature. King County Superior Court Judge Michael Scott is a SAAG, SAP, and AWC contractor, who issued a sue sponte vexatious ruling shortly before Ms. Block contacted him about an article about three separate claims of child molestation committed by Mr. Scott. The men allege that Judge Scott molested them as children when Mr. Scott acted as a church Deacon. Although their claims have been published, Mr. Scott is not being investigated.
"It will be interesting to see if anyone is concerned enough about the rule of law to follow Mr. Maher's suggestion and take action about this RICO that effects millions of people and hundreds of billions of federal dollars," said Mr. Scannell.
John Adams said "Always stand on principle, even if you stand alone." Anne is no longer standing alone.
______________________________________________________________________________
Racketeering 101
Next in the Ongoing "Getting Away with Murder" Series: A Criminal Lawyer – Washington State Attorney General Bob Ferguson's Criminal Enterprise; State of Tyranny – Michael Kenyon's Role in Washington State's Criminal Enterprise; State of Tyranny – Shannon Ragonesi and Ann Marie Soto's Role in Washington State's Criminal Enterprise; The Men Behind the Curtain: How AWC's Peter King and Harlan Stientjes Operate Washington State's Largest Criminal Enterprise; and KINGPIN: Association of Washington Cities Peter King, Washington State's Teflon Don.
** minor correction made to AWC hiring both Ferguson and Moran.***
This article was co-authorized with a reporter who reports with an activist blogger, Gold Bar Reporter, reporting from the front lines of Democracy